Homepage : https://www.link-assistant.com/website-auditor/
Why WebSite Auditor ?
On-page auditing, technical SEO, and a reporting tool in one app? It's not a fantasy — it's WebSite Auditor. Download the SEO audit tool for free to increase online traffic to your website and improve its usability.
The SEO spider that sees your site like search engines do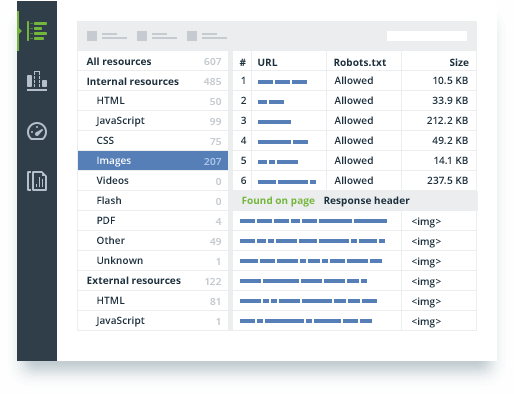 Just like search engine bots, WebSite Auditor digs diligently through your entire site to find and audit every resource, both internal and external: HTML, CSS, JavaScript, Flash, images, videos, and more. The tool also lets you perform a site crawl analysis as Google, Bing, or Yahoo do, following robots.txt instructions for any bot. This way you can see and analyze the same pages of your site that search engines see.
More Features :
Thorough technical website audit.
Robots.txt and Sitemap generator.
Intelligent on-page SEO audit.
Site structure visualizations.
In-app content optimization.
TF-IDF analysis.
Custom, automatable reports.
Get a paid Website Auditor license to be able to :
Run technical SEO audit for your entire website.
Optimize content of all of your landing pages.
Manage your site's robots.txt and XML sitemap files.
Save and load your optimization projects.
Schedule automatic site audits.
Create professional rankings reports for clients.
…